an ongoing series of potato soup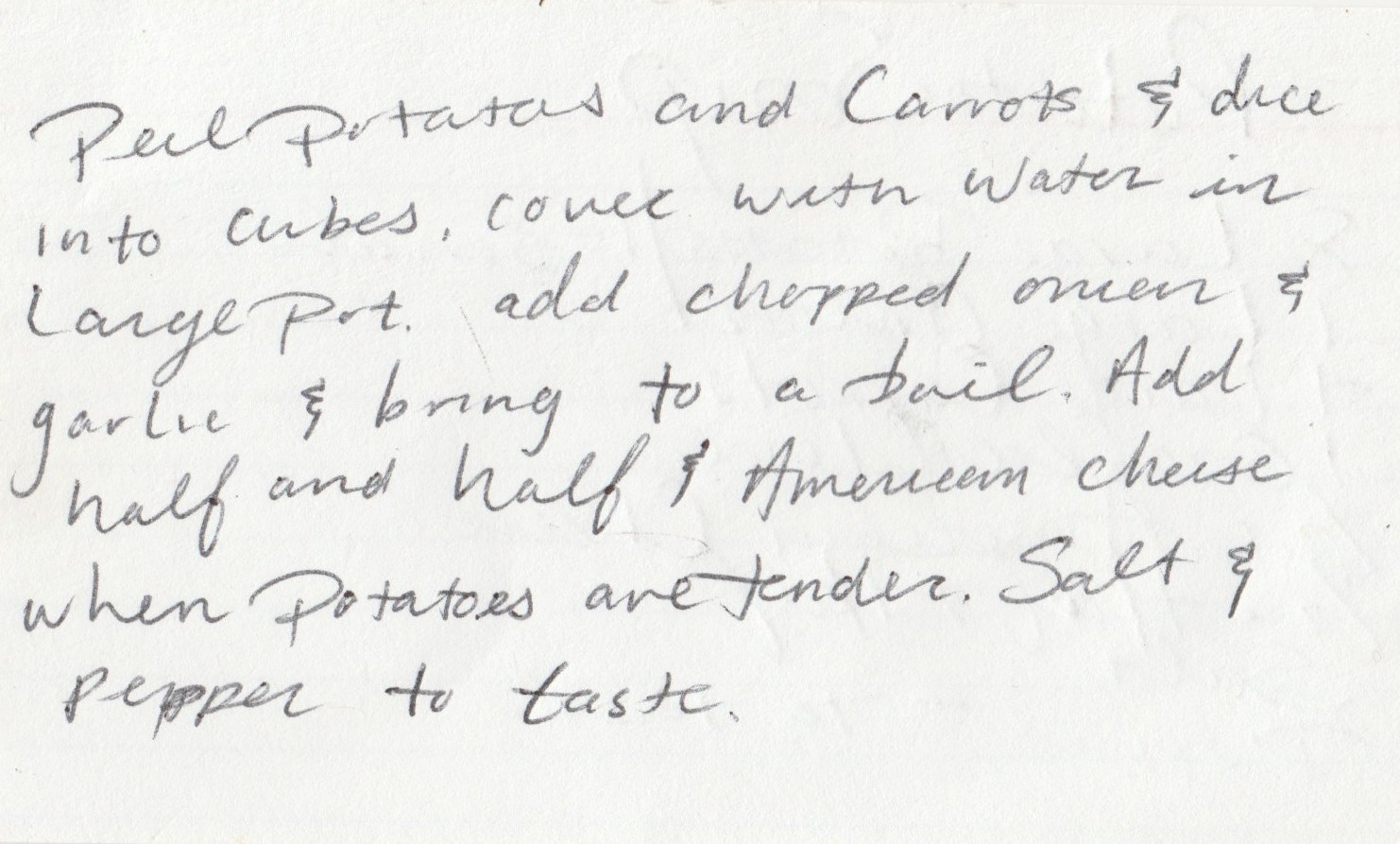 I grew up making potato soup with my mom in the small kitchen of my childhood home. Later my aunt would give me mason jars full of it to take back to college. My sophomore year I would make it whenever I was missing home.

Now it's become a recipe I hold dearly to my heart as a symbol of familial love.